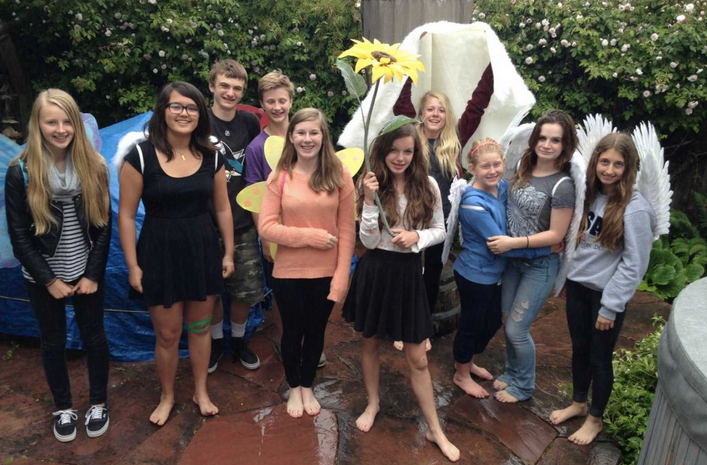 Letters to the Universe
Mapping the Story of the Human Journey
Letters to the Universe is a social art project that believes every voice matters. We invite participants to write a letter with the Universe in mind and to post them in our gorgeous Winged mailbox. The intrapersonal nature of writing long-hand results not only in an intimate connection with self and others but also in the telling of the human journey.
Designed as an act of compassionate listening, the project began in 2013 and has been run by teens and a few supervised adults since then. To date 5000 letters have been collected. Kathi Joy is the creator and Postmaster and her teen Talia is head Angel on Assignment.
The Winged mailbox was installed at Grace Cathedral in San Francisco in January 2016, with a special letter writing and reading event.
LIKE Letters to the Universe on Facebook
Teens on Tour
Teens on Tour is a Summer program that uses the Letters project to introduce young adults to the skills of connection, compassion and mindfulness. A traveling band of 'angels on assignment', these youth (and a few lucky adults) write and collect letters at diverse venues and events. We strive to include communities that typically aren't well represented in the main media.
Past tours have included: Special Olympics, Pier 39, Van's Warped Tour, Oakland First Fridays, Berkeley Sparks Innovation Fest and (adults only) Burning Man '13, '14,'15.